Get Insurance for as low as P39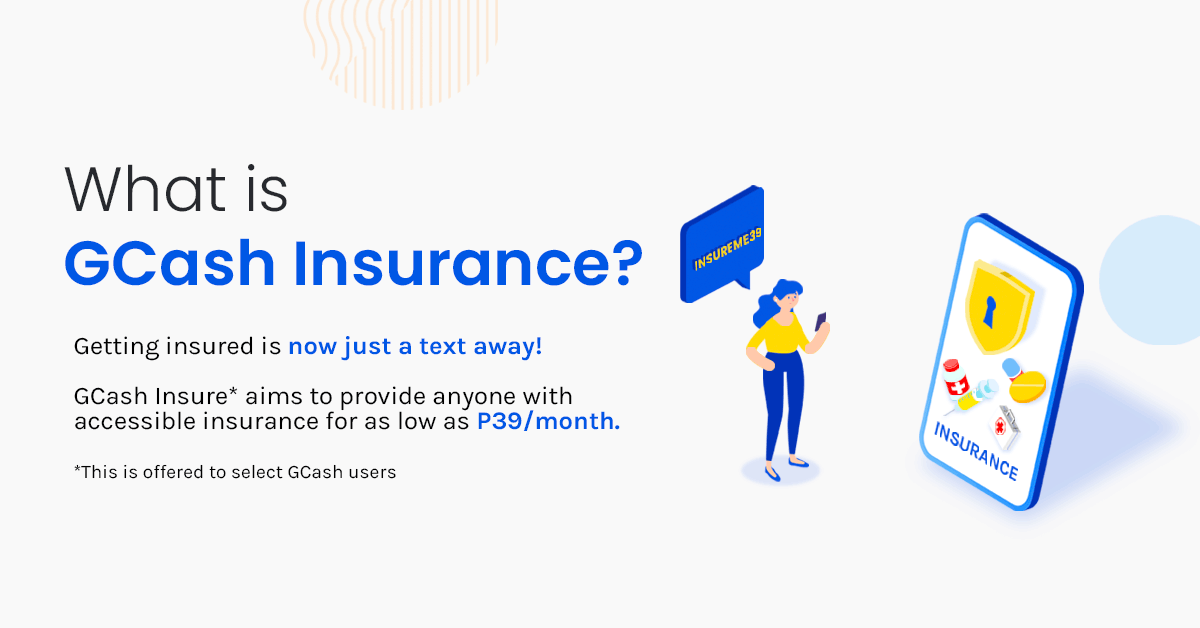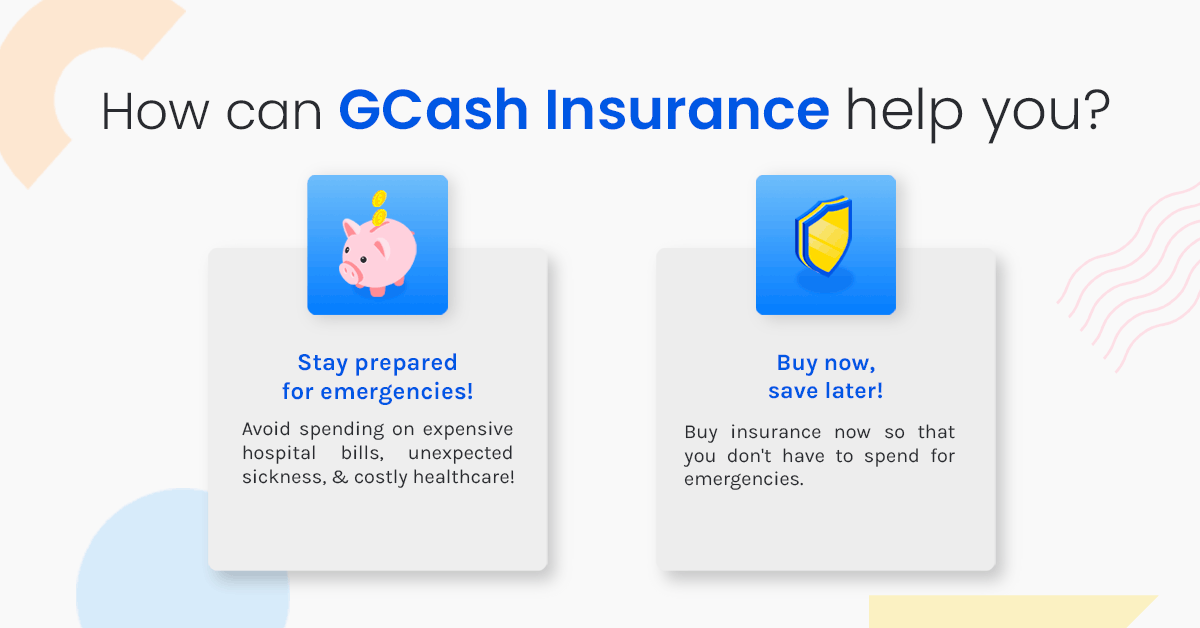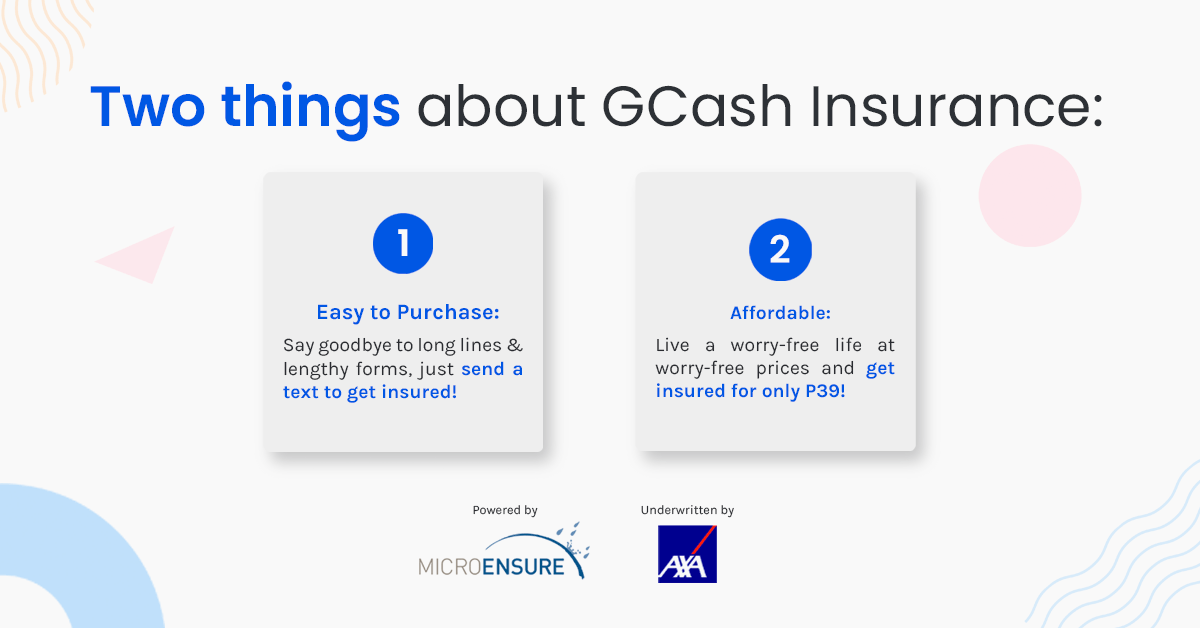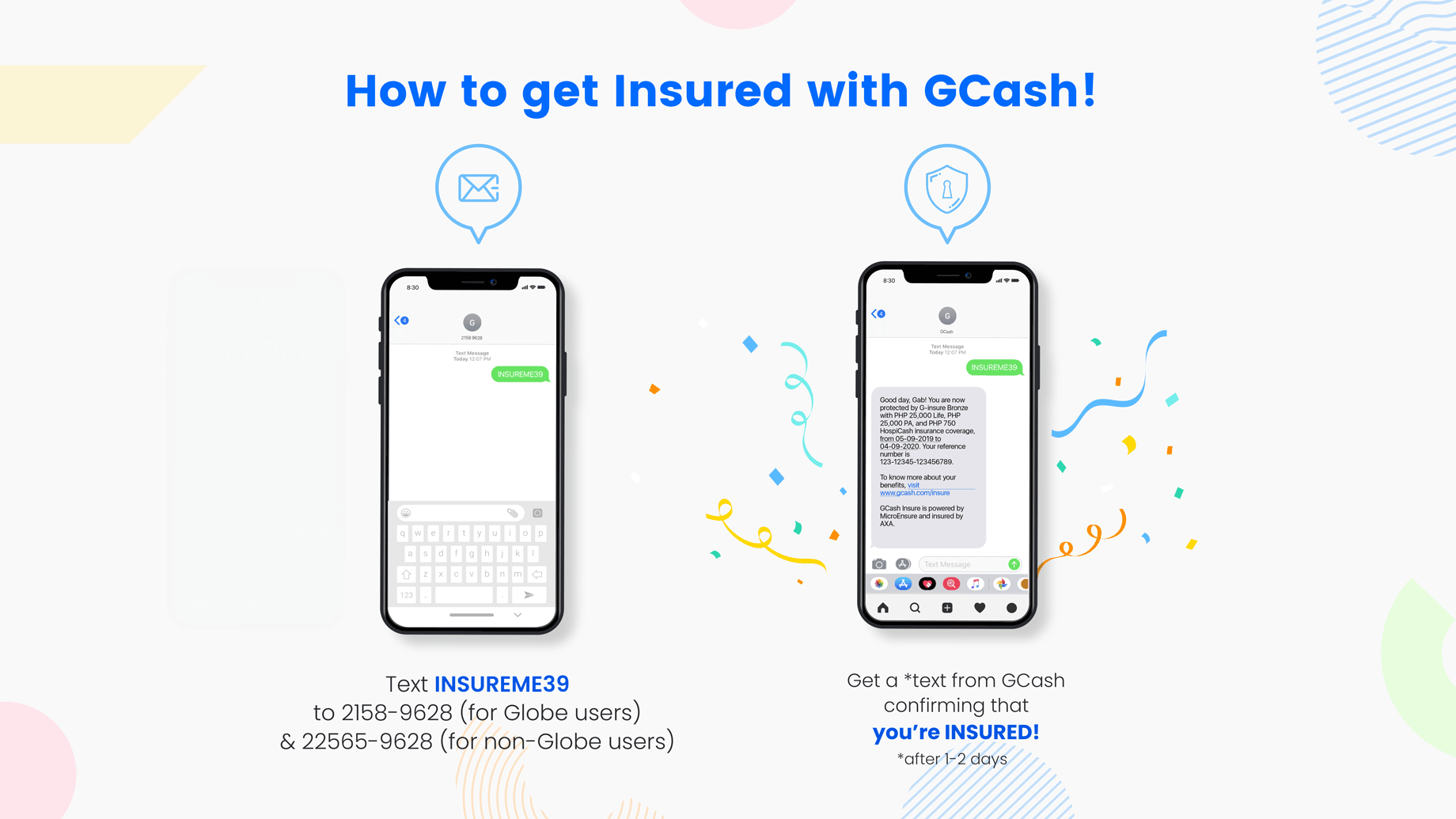 Buying Insurance Made Easy
Choose your desired insurance product and text the code to

2158-9628 (for Globe users) & 22565-9628 (for non-Globe users) and get insured! Your order will be processed within the next 1-2 business days. 

Once your

insurance

policy is fully processed, the insurance fee of your chosen insurance product will be automatically deducted from your GCash balance. Make sure you have enough balance in your GCash account to have a successful transaction!

You will receive your insurance policy details via SMS within1-2 working days. Once you receive the SMS, you're officially protected and subscribed under GCash Insurance! 

Every 30 days, your GCash Insurance protection will automatically renew. We will bill you with the monthly premium of your subscription. 
SMS Code
Product Tier
Term Coverage
Monthly Premium
Term Life Coverage
Personal Accident Coverage
Hospital Cash Coverage
INSUREME39
Bronze
Annual
P39
P 25,000
P 25,000
Up to Php750

, max 3 days confinement

INSUREME78
Silver
Annual
P78
P 50,000
P 50,000
Up to Php 1,500

, max 6 days confinement

INSUREME220
Gold
Annual
P220
P 100,000
P 100,000
Up to Php 5,000

, max 20 days confinement

INSUREME440
Platinum
Annual
P440
P 200,000
P 200,000
Up to Php 10,000,

max 40 days confinement
*On Hospital Cash Coverage: For hospitalization, the benefit plan is paid PHP250 for each day spent in a hospital as an inpatient due to sickness or injuries. To claim this benefit, you must have spent a minimum of three days in the hospital as an inpatient. Hospitalization due to sickness is only payable if it occurs after the 15-day waiting period.
To claim your insurance coverage, send an email to

gcashinsure-support@microensure.com

. Someone from the team will reach out and guide you through the process!

Help us understand your situation–tell us about what happened. We'd appreciate if you have any supporting documents that could help us smoothly assess your claims!

We will do our best to process your claim and get back to you within the next few days. 
Frequently Asked Questions:

About the Product
<