A Guide To Keeping In Touch With Load During Quarantine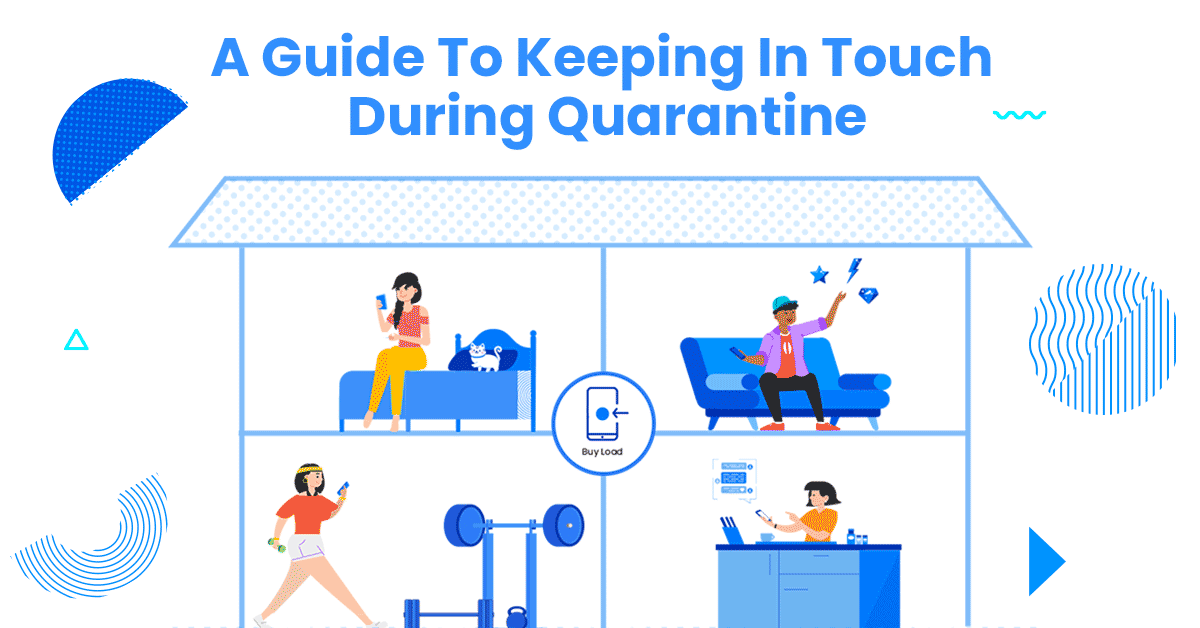 "Keeping in touch" doesn't necessarily mean that you need to physically be together. Even miles away, you only have to buy load to let them know that your heart is with them, or that you virtually support them during the enhanced community quarantine !
People think social distancing is bad enough, but wait a few days and it can break even the bubbliest and most positive of us. Even if you're living with your partner or family, being unable to go out and complete your daily routine or enjoy your usual options for leisure such as dining out, watching movies, exercising, or shopping can really take a toll on your mental health. It's even worse if you live alone and you're unable to socialize with your friends and loved ones, which makes it hard to stay sane each passing day.
That's why we've listed some ways to help you get through these tough times! These are things that you're supposed to be doing often anyways but tend to forget as soon as you're knee-deep into your latest Netflix discoveries. Read on:
1. TEXT TO MOTIVATE A BFF.
A quick and easy way to work up some energy in the morning is by doing bodyweight exercises. Even if you don't have the mind to get up in bed, you can always drop a text message to someone who shares the same drive to work out as you do — like your BFF, yoga teacher, or any other workout buddy who comes to mind. Even better, you can video-call them so you can work out together in your respective living rooms! You won't even notice time passing by, and then surprise, you're both healthier and your next mealtime is around the corner!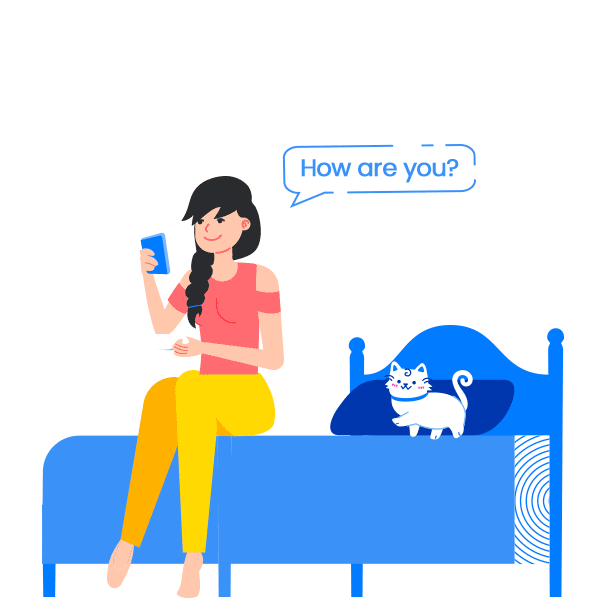 2. CALL HIM/HER, MAYBE?
Summer is upon us, which is such a bummer: the weather is fantastic, the skies are always sunny and blue, and you have no other choice but to enjoy it through your bedroom window. Do you ever wake up with that urgent feeling to call someone dear to you just to share how beautiful the day is, and how it's too bad you're not spending it together outside? Then now is the time to buy load, pluck up your courage, and ring that person's phone! A simple "Good Morning!" or "Hello!" would be a good conversation starter. Don't forget to sympathize with your shared feelings about the enhanced community quarantine.
3. ONE GAME, G?
Miss hearing your friends, teammates, or classmates say "Ano, one game?" back at work or school? You can still invite your friends to play mobile games with you in the safety of your own home! Create a group chat, load up on game credits, and invite them to a game of Call of Duty, PUBG, Mobile Legends, or whatever mobile game brings out your competitive side. We bet they'll be game for a little bit of excitement, especially if they're on their eleventh day of working from home and scrolling through endless memes.