12 Sulit Deals From The Lazada 12.12 Sale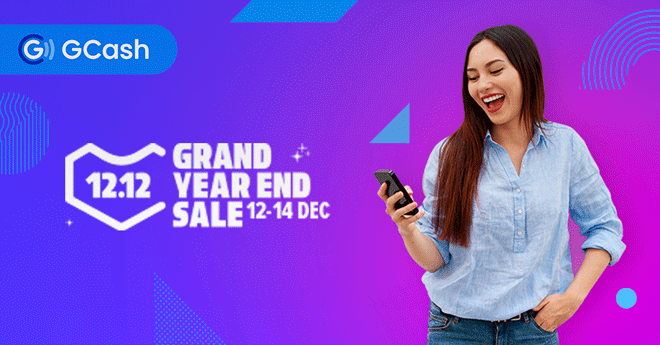 On the twelfth day of Christmas, 12 million deals will go live on Lazada 12.12 — and just in time for the holiday gift-giving season, too! Before you get overwhelmed and spend your entire 13th-month pay between December 12 to 14, we rounded up twelve cool deals on their website that you surely won't regret buying.
1. JBL Clip 2 Portable Waterproof Bluetooth Speaker. ₱1,390 (from ₱1,699)
With eight hours' play time, strong bass, and waterproof capabilities, this speaker is too easy to hang in your hammock on your next beach trip.
2. Apple AirPods 2 with charging case. P7,590 (from P8,990)
These iconic Apple earphones have a one-tap setup for all your Apple devices and 24-hour++ battery life. They're also so easy to lose, but we love them anyway.
3. Neutrogena Fine Fairness Gel Cream 50g. ₱654 (from ₱935)
Men and women worldwide report that this gives their skin a soft feel and nice glow. It works on oily, dry, or combination skin types too!
4. Toshiba 32″ Smart LED TV HD. ₱7,999 (from ₱9,299)
Looking for your first Smart TV? This one has excellent display and fast, easy WiFi connectivity. Users even report that it works great with mobile hotspots!
5. Kyowa KW3642 Induction Stove.  ₱1,740 (from ₱1,835)
Complete your condo living experience with this sturdy induction stove. It boasts 97 positive reviews, including users who say their units still work after three years of use.
6. ACER Nitro 5 Laptop. ₱38,599 (from ₱48,999)
The Nitro 5 boasts a Core I5 processor, 8GB RAM, 1TB of memory, a 240GB SSD, and a patented cooling technology — all neatly wrapped up in a Windows 10 laptop for the gamers in your life.
7. Huawei Y6 Pro 2019. ₱5,129 (from ₱5,490)
This affordable-yet-sturdy Huawei mobile phone has 1,013 positive ratings — no doubt due to its 3GB RAM, 32 GB ROM, and 6.09" Dewdrop HD+ display. It also has a 13MP rear camera and 8MP front camera to take care of your selfie needs.
8. Fujifilm XA20 Kit Mirrorless Camera. ₱13,850 (from ₱15,990)
Serious and budding photographers alike will rejoice at the sale of this highly-rated camera, with its touch-screen fold-down display that tilts 180 degrees and stunning low-light photos.
9. The Body Shop Tea Tree Oil 20 mL. ₱556.50 (from ₱795)
This potent anti-bacterial beauty staple treats acne spots, battles excess oil, and turns ordinary bathwater into aromatic, soothing bathwater with just a few drops.
10. Ray-Ban Clubmaster Sunglasses. ₱4,500 (from ₱7,200)
If you can resist this luxurious, classic, 100% Italian design from the most popular sunglasses brand in the world, then you must be better than the rest of us.
11. Delsey Segur 70cm Lightweight Scratch Resistant Luggage. ₱9,594 (from ₱15,990)
Now is your chance to own large, durable Parisian luggage with a beautiful ergonomic design. This Delsey model brags an anti-theft zip, TSA-approved combination lock, four double wheels, and a sweet 5-year limited worldwide warranty.
12. Adidas Adilette Aqua Slides. ₱555 (from ₱900)
Girls and boys alike can now upgrade their casual flip-flops to these much-adored Adidas slides. Pair with white socks for instant Hypebeast feels.
Don't forget to pay for your Lazada purchases with GCash and use the promo code GCASH12 to get P100 off*! Enjoy this discount in addition to a hassle-free checkout experience when you shop from December 12-14.
*Minimum spend of P300. Maximum discount of P100 from Dec 12-14. Valid only until voucher supplies last.