Send Money to 40+ Banks for FREE
To avail of this service, make sure your app is updated to the latest version:
For iOS: v5.9.0:167
For Android: v5.9.0:315 and above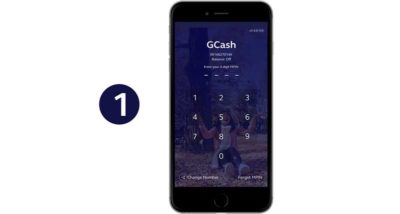 2. Select Send Money.
3. Select Send Money to a Bank Account.
4. Select which of the following banks you would like to Send Money to. Click the dropdown menu below for the complete list of partner banks.
Bank of the Philippine Islands
BDO Unibank, Inc.
Metropolitan Bank and Trust Co.
LandBank of The Philippines
Security Bank Corporation
Philippine National Bank
China Banking Corporation
Union Bank of the Philippines
East West Banking Corporation
Rizal Commercial Banking Corporation
United Coconut Planters Bank
Asia United Bank Corporation
Bank of Commerce
China Bank Savings, Inc.
CTBC Bank (Philippines) Corporation
Development Bank of the Philippines
Dungganon Bank (A Microfinance Rural Bank), Inc.
Equicom Savings Bank, Inc.
ISLA Bank (A Thrift Bank), Inc.
Malayan Bank Savings and Mortgage Bank, Inc.
Maybank Philippines, Inc.
OmniPay, Inc.
Partner Rural Bank (Cotabato), Inc.
Paymaya, Inc.
Philippine Bank of Communications
Philippine Business Bank, Inc., A Savings Bank
Philippine Savings Bank
Philippine Trust Company
Philippine Veterans Bank
PNB Savings Bank
RCBC Savings Bank, Inc.
Robinsons Bank Corporation
Sterling Bank of Asia, Inc (A Savings Bank)
Sun Savings Bank, Inc.
Yuanta Savings Bank Philippines, Inc.
We'll update this list as soon as we have additional partner banks!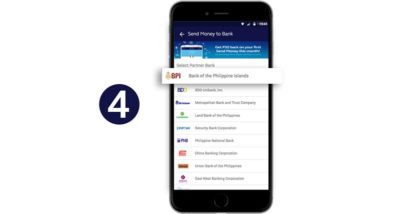 5. Enter the amount you wish to send, the bank account holder's complete details, and select Next.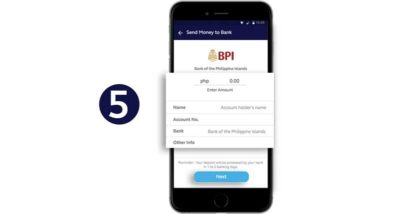 6. Please double check amount and bank account holder's details before selecting Confirm. GCash will not be liable for wrong sending of funds due to incorrect information entered by user.
7. You will see a confirmation screen and receive an SMS with your complete transaction details.
Powered by