Help #FightCOVID19 through GCash
Posted on April 29, 2020 | 2 minute read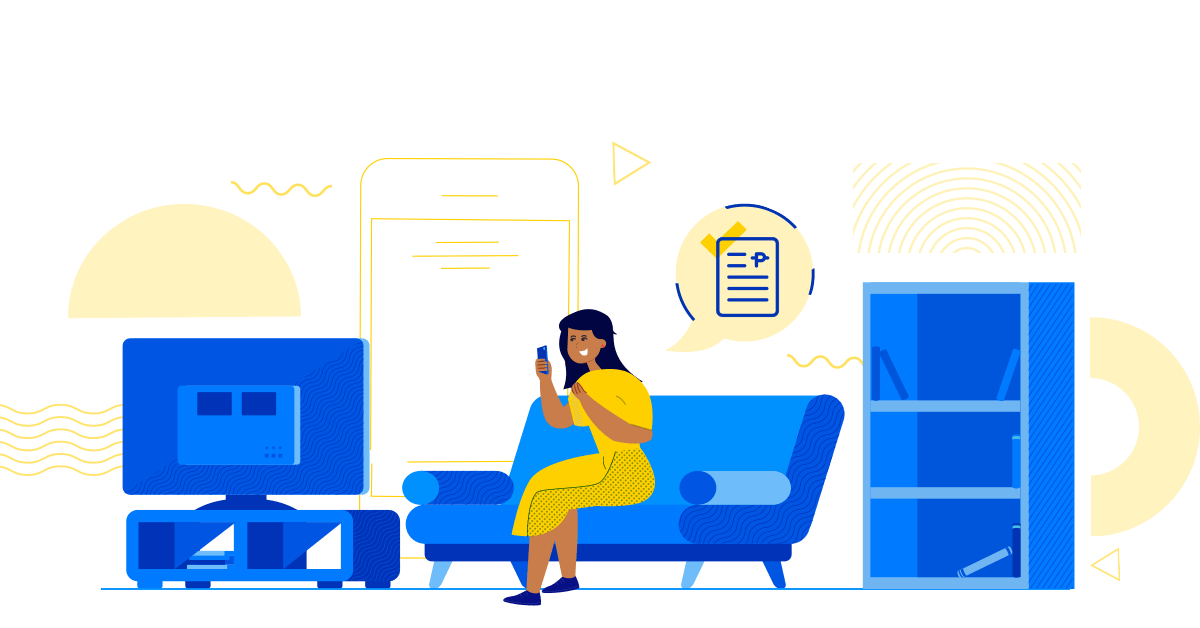 The novel coronavirus has brought out so many acts of kindness in our community. People are doing everything, from offering free classes and services to helping marginalized barangays. More importantly, people are showing so much support to help frontline health workers #FightCOVID19.
This is what we discovered upon starting the #FightCOVID19 digital fundraising last March 16. Through GCash Pay Bills, users can provide funds to frontliners with a few taps on the GCash App. All proceeds will be used to purchase medical gear and equipment for frontliners and hospitals. Some will also provide relief goods for marginalized families who have been heavily affected by the enhanced community quarantine.
Check out how you can also help — all without even having to leave the safety of your home.
As of this writing, the #FightCOVID campaign has raised Php 6,172,286.11. The proceeds are being equally divided among our non-government organization (NGO) partners, which received the following amounts last April 6.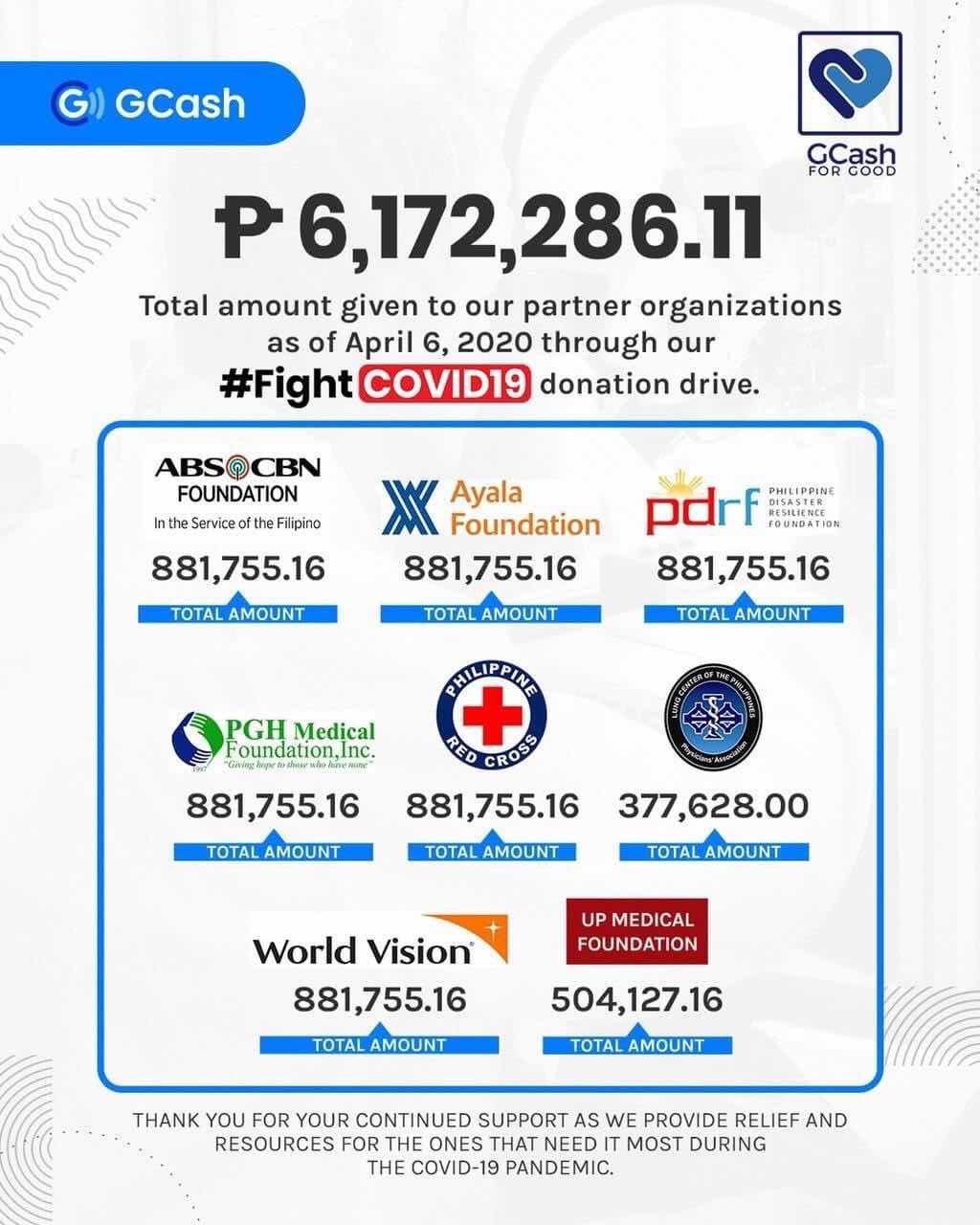 As your donations come in, we will continue to distribute all of them to more of our #GCashForGood partners nationwide. Our provincial NGO partners which are next in line to receive funds from #FightCOVID19 are: Southern Philippines Medical Center – Davao, Western Visayas Medical Center – Iloilo, Jose B. Lingad Memorial Regional Hospital – Pampanga, Vicente Sotto Memorial Medical Center – Cebu, and Northern Mindanao Medical Center – CDO.
The pandemic may have separated us due to social distancing, but it has also brought all of us together digitally to help each other. We at GCash could not be more grateful for your overwhelming support of the #FightCOVID19 drive. But until the threat of coronavirus is completely over, we also call on