Get immediate medical support at home through voice and video calls
Posted on May 22, 2020 | 2 minute read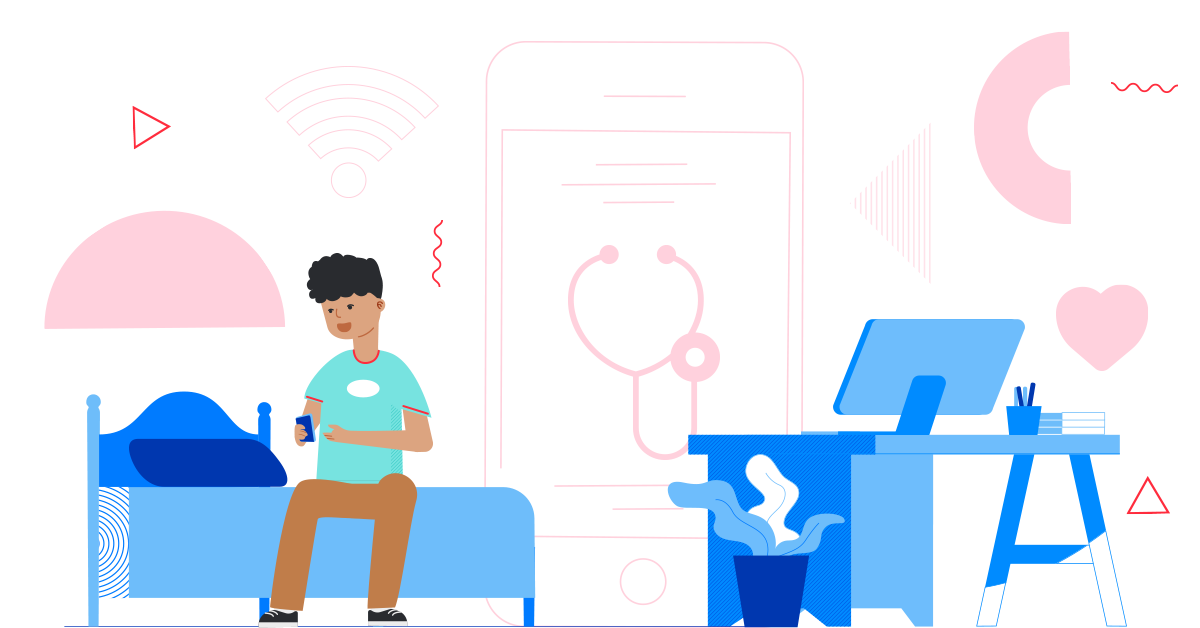 We're all rapidly adjusting to a new normal due to the continuing threat of the coronavirus. Regular activities  like eating out and exercising are now largely confined to our homes; physical shops offering goods and services are working  around the quarantine restrictions through apps, courier services, or e-meets. 
Healthcare has also adopted a similar approach, bringing medical consultations to your home! This is not only safe and convenient but also more affordable. Going to a medical clinic or hospital nowadays is difficult due to the community quarantine and lack of public transportation. Visiting in person  puts us at a higher risk of contracting Covid-19 or even spreading it.  By not going to the hospital for non-urgent concerns, we also help our medical frontliners focus on patients with Covid-19 symptoms and other critical concerns. 
If you would like to consult a licensed doctor for medical advice and information, skip Googling your symptoms and check out these services instead!
Konsulta MD
Konsulta MD is a subscription-based 24/7 telehealth service, allowing you access to a  team of licensed Filipino doctors who are trained, experienced, and ready to provide you with quality medical information. Through "teleconsultation" — a health consultation via call or video call — you will be instantly connected to a skilled and licensed doctor. They offer not just professional medical advice; first aid, primary care, health and wellness counseling, and even ambulance referrals are also available.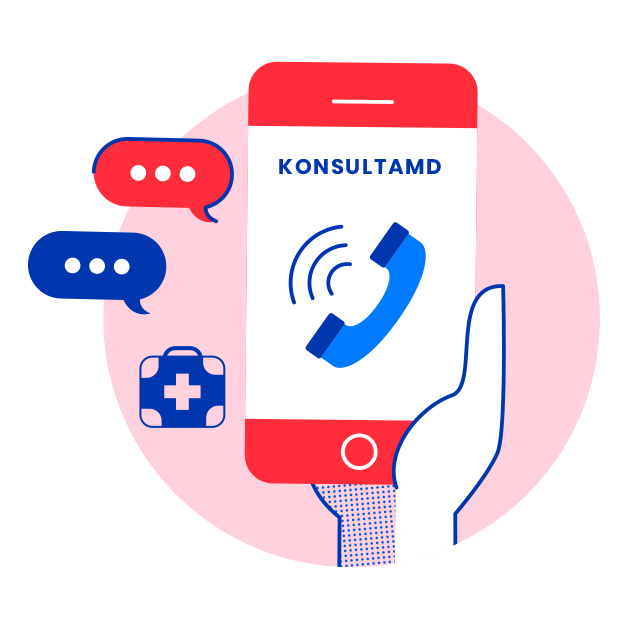 All you have to do is subscribe to KonsultaMD for as low as P60 per month. Aside from subscribing weekly or monthly, you can also choose from several payment options. Choose to pay with GCash, Globe postpaid billing, prepaid load, credit card, and more!
To enjoy Konsulta MD's services, there are three ways to subscribe:
MOBILE APP.

This is the most convenient way to register, since the app keeps your account info such as check-up history and remaining subscription balance all in one place. You can also top up your subscription, schedule calls or video calls, and request e-docs such as prescriptions within the app. Download it now on the

App Store

or

Google Play Store.

HOTLINE.

Call Konsulta MD at

79880

via mobile or

(02) 7798 8000

via landline.
Once you're subscribed, you can get a doctor on the line any time by calling or scheduling a video call on the Konsulta MD app. You can also call their hotline at 79880 via mobile or (02) 7798 8000 via landline. (Depending on your mobile network, calls will cost P1/minute or more). Skilled doctors are on call 24/7,  so there is no waiting time. Average consultation durations run at 12 minutes, so you'll have plenty of time to describe your needs to the doctor on the line. 
Konsulta MD's flexible, pocket-friendly subscription plans can cover individuals or your entire family. Depending on your needs, you can also pay weekly or monthly through the app or website using your GCash account! They offer plans that cost as low as P60-P150 monthly. Check out more details on their subscription plans here. 
For immediate medical attention that's affordable, reliable, and easily accessible through mobile app or call, Konsulta MD is your best bet.
HealthNow
If you're more comfortable with video calls, HealthNow is another medical platform that aims to connect patients with licensed volunteer doctors. Their video consultations are free for a limited time period!
Simply fill out the form at https://healthnow.ph/ to be connected to the kind of doctor you need for your concern. (If the specialization you need is not available, select Family Medicine as an alternative.) You will then receive a text message with the schedule and video call link for your consultation. 
The consultation will be through Google Hangouts Meet as a pilot offering, so make sure your phone or laptop camera and video are working before the video call. To make the most out of HealthNow's 15-minute consultations, prepare your list of symptoms and questions for the doctor ahead, and join the call on time.
HealthNow is a free service, but be reminded that the video consultation will still consume mobile data. Depending on the availability of volunteer doctors and the number of patients before you, you may also have to wait for your turn. The doctors are limited to prescribing over-the-counter medicines for your safety.
For specialized medical attention that's free and easily accessible through Google Hangouts Meet, HealthNow is your top option.
Whichever consultation method you choose, make the most of it by preparing the following:
Fully-charged device to be used for the consultation

Reliable internet connection, or good mobile signal

Pen and paper for note-taking

Notes on the following:

Your symptoms and how severe they are, from 0-10

Other chronic conditions you have

Medications you are on

If it's a follow-up on a previous illness, relevant data such as lab results, x-rays, prescribed medication, etc.
Secure your peace of mind in affordable and reliable ways by consulting with Konsulta MD and HealthNow! Whichever platform you choose, both of them will keep you and your family healthy and safe even while you're confined at home.