Gear Up for a Great Weekend Getaway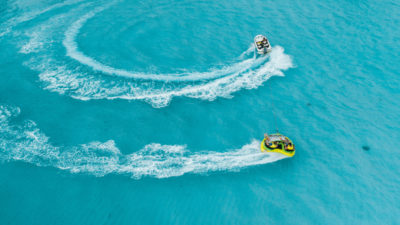 November ends with a long weekend so everyone is planning to take a trip out of town. Plan ahead and prep for your weekend trip so you don't miss out on anything! Get ready for a fun way to kickstart December with these helpful tips:
Fix your itinerary
Start with the destination in mind. Research on activities to do and places to see which are in your chosen location. Do you want to go to a beach and just chill? Or do you want to go to a waterpark and engage in exhilarating water sports? Once you've decided where to go and what to do, the next step is to:
Pack ahead of time
As tempting as it may be to be lazy and rush the packing later, packing in advance allows you to think ahead and bring all the things you might need for your trip. Set aside a couple of hours the night before you're set to leave and make a checklist of things you need. Extra clothes, underwear, toiletries, towels, food, and money might be some essentials you should bring along!
Figure out transportation and food costs
If your weekend getaway is a group trip, make it better for everyone by sharing common costs such as transportation and ingredients for meals. You can also pitch in by bringing other shared essentials such as big tents when you go camping or cookware for everyone.
Gas up and enjoy the ride!
Load your bags, pick up your friends, fill up your tank at any gas station along the way, and you're good to go! Happy long weekend!
Did you know that you can easily share expenses with your friends using GCash? Just use the Send Money feature to send and receive money for free!
You can also send personalized cards and greetings with the new Personalized Send Money feature. Just log in to the GCash App and select Personalized Send Money to start.
Don't have the app yet? Download it from the Google Play Store or the App Store today!