PROMO MECHANICS
Eligibility and Requirements
This program is available to all GCash in Messenger users. Referrer must have a GCash account linked to his Messenger account while referring a friend in order to earn a promo reward.
Participants should have created their Facebook / Messenger accounts BEFORE September 13, 2018.
Rewards will be limited to referrals made within the promo period only.
Multiple account linking and unlinking will not be considered as valid.
Only one unique GCash account per unique Facebook account will be valid for rewards.
1. Download the latest Messenger app and search for @gcashofficial.
2. Choose to create or link a GCash account, then enter the verification code sent.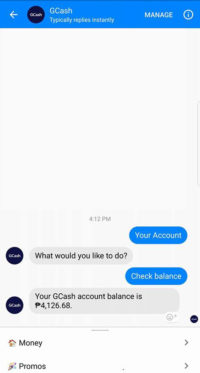 3. Tap 'Promos', and then 'Refer Friends, Get P50'.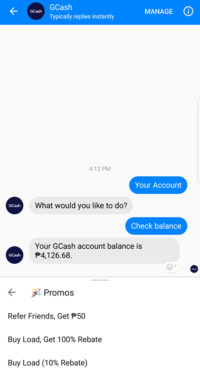 4. Share it with your friends and get them to register to GCash!
Share the service to friends who are not yet on GCash in Messenger thru the Messenger bot.
Promo message cannot be shared to a group of contacts or a page (must be shared individually to a Facebook contact).
Your friends must register or link their GCash to Messenger for both of you to be eligible for the reward.
User cannot refer himself.
Once confirmed valid, seeding of reward will be done within 3 working days.
Only a maximum of 25 referrals (or P1,250) will be rewarded for the duration of the whole promo period.
The GCash Referrals Rewards team has the authority to deny the conversion of rewards for incorrect, false or fraudulent referrals.
The referral incentive will expire if left unused after 1 month / 30 days.
FREQUENTLY ASKED QUESTIONS