What's in store for you with PH GStocks!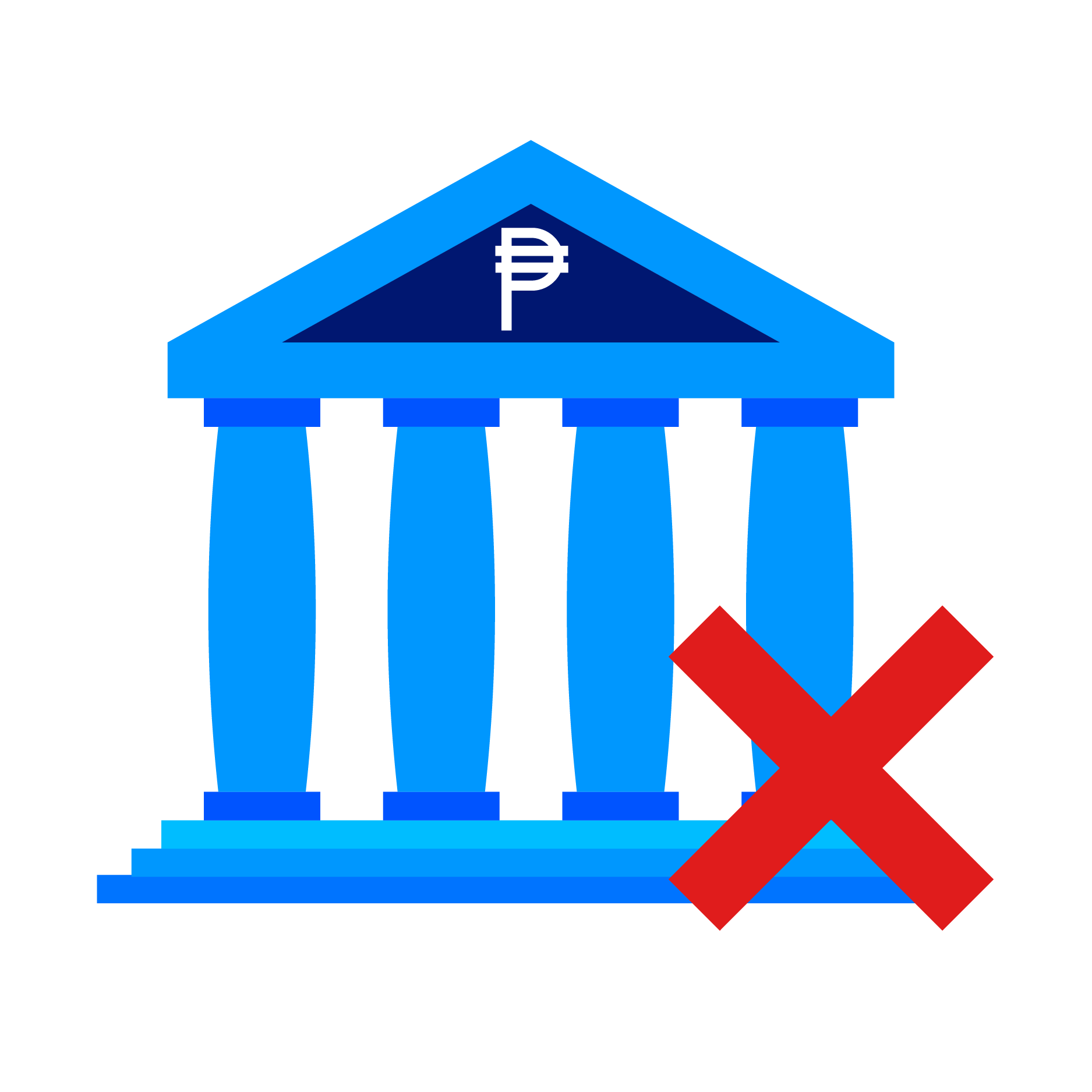 Madali na maging Pinoy shareholder!
No bank account needed upon registration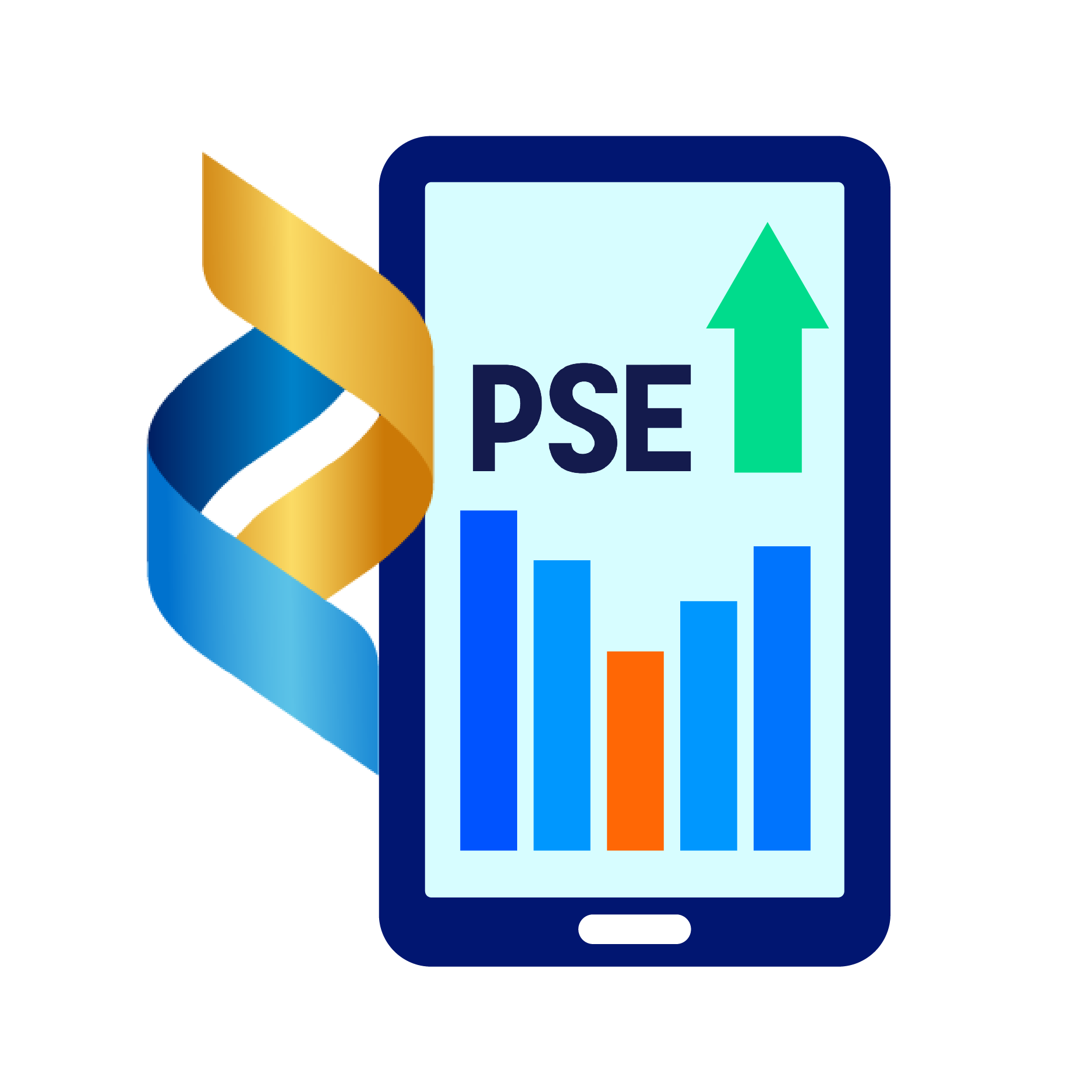 Madali matutunan kung paano mag-invest!
We have our Help Center and educational videos to guide you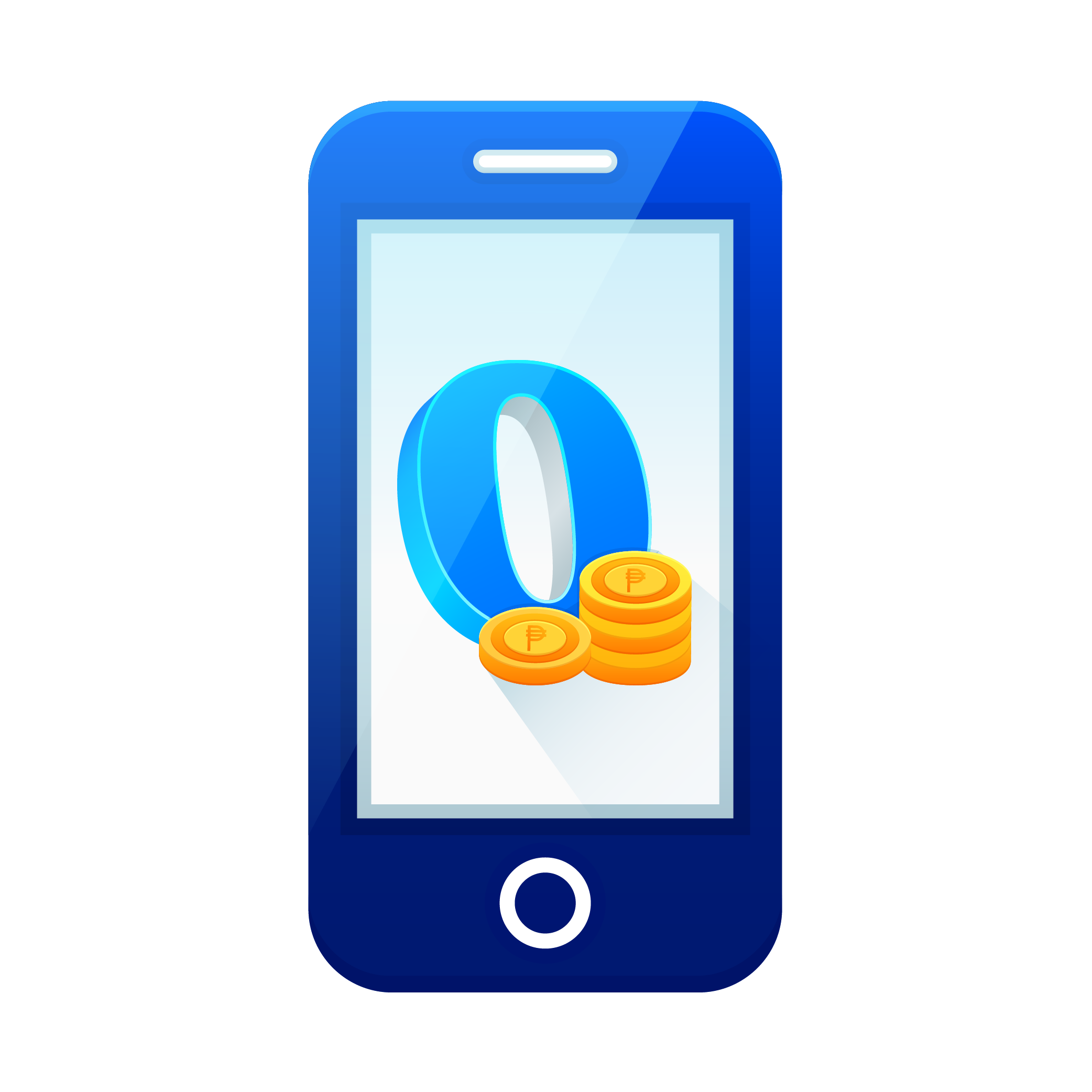 Libre top up at withdrawal fees!
Manage your investments with lesser fees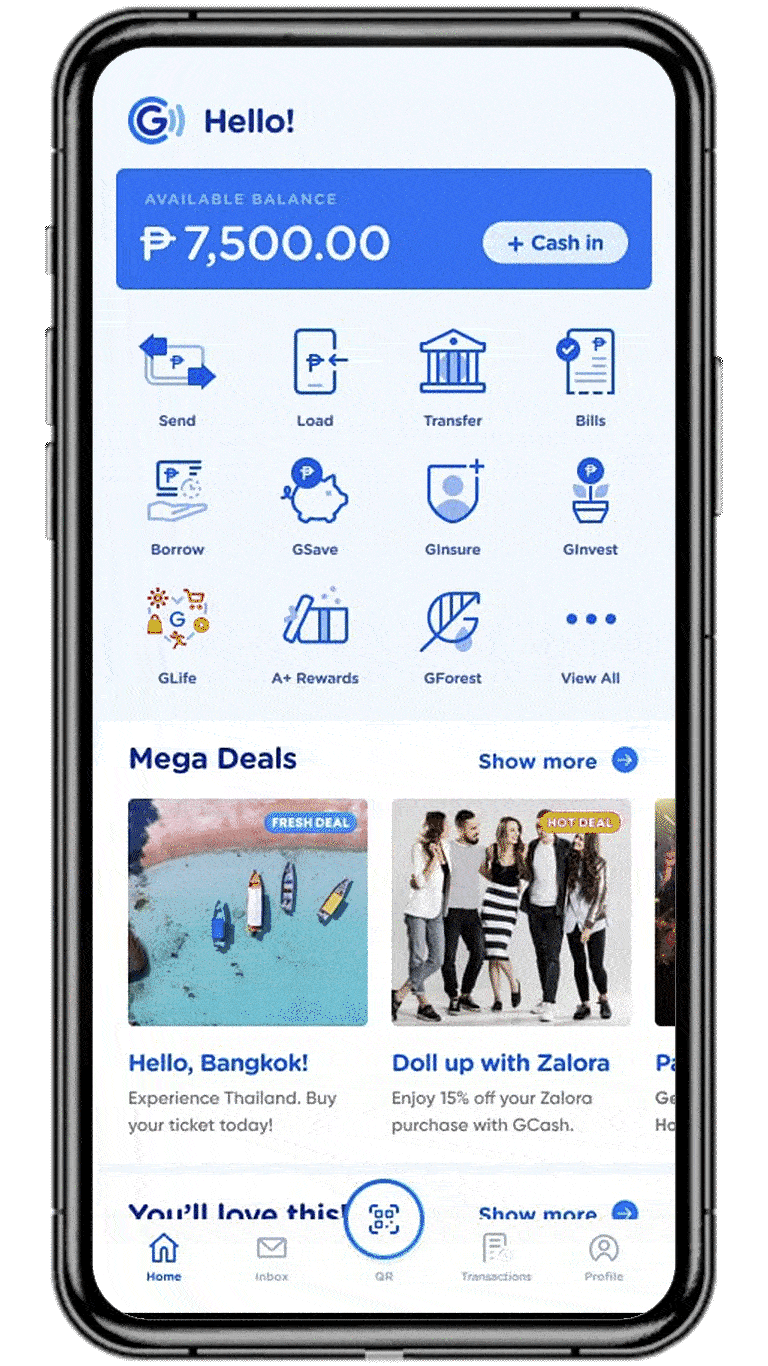 Madali na mag-invest and own Pinoy stocks!
Invest in over 250 Pinoy companies you know & love
Companies indicated above are for visual purposes only, not a recommendation.
Why should I invest today?
There's a saying that "The best time to plant a tree is twenty years ago. The second-best time is now" same goes with investing. Investing is like planting a tree. The earlier you start, the higher the possible returns because of compounding returns. This enables your money to grow in an exponential manner over time. Time + Money = Magic.
The longer you invest, the bigger the impact of compounding returns over time, giving you the opportunity to ensure inflation is left behind.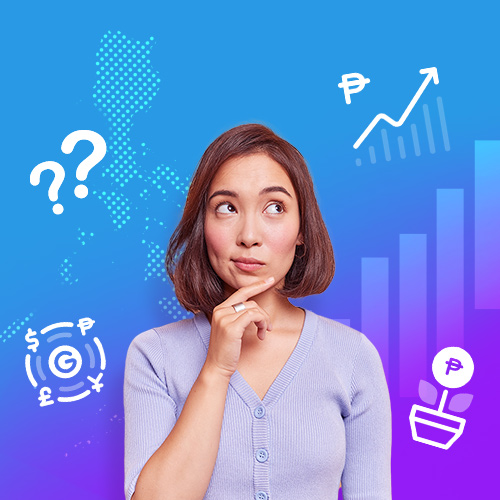 How much should I invest?
If you're just starting to invest, you don't have to immediately start big. You can start with as low as P1,000 to P5,000 and build it up over time. One good way to do this is to set aside an amount each month that you'll commit for investing.
Remember that in the stock market, the longer you stay, the lower the risk in general.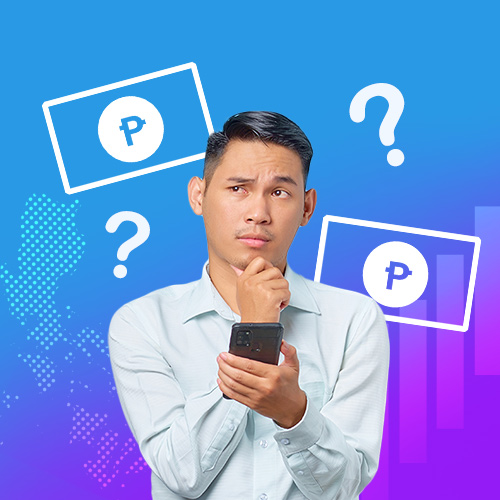 What should I invest in?
When picking a stock, it's best to pick a business you understand. When you know the business, sudden changes in stock prices should not cause panic because what matters is the potential of its growth and demand for the next 5, 10 or 20 years.
If you're familiar with what a company offers, you shouldn't easily react to stock price movements. Remember that you're an investor: short-term prices are not a concern of a long-term investor. It's also important not to impulsively buy stocks just because the price jumps erratically overnight, especially when you don't know the nature of what it does as a company.
Why diversify my portfolio?
In investing, putting together different types of stocks create a more balanced portfolio, which allows you to manage risks by buying stocks from different businesses, industries, and owners. This is called diversifying, and it's a method used to lessen risk. It's recommended to have at least 5 stocks from different industries in your portfolio to become diversified.
If your budget to invest is limited, consider investing in one company per month until you have at least 5 stocks!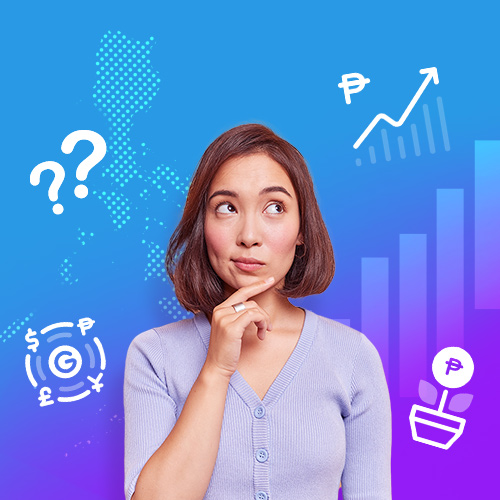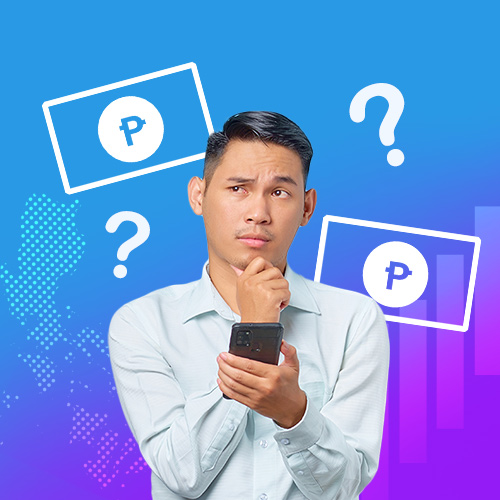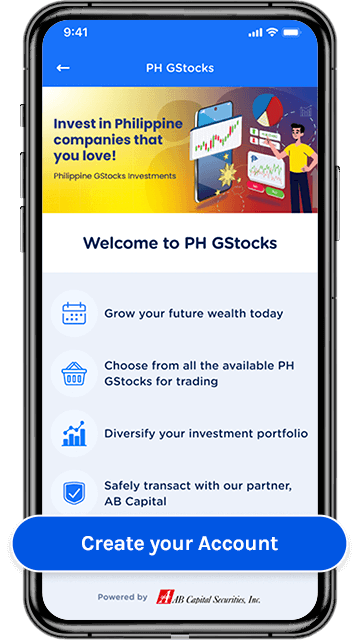 STEP 1
Register to PH GStocks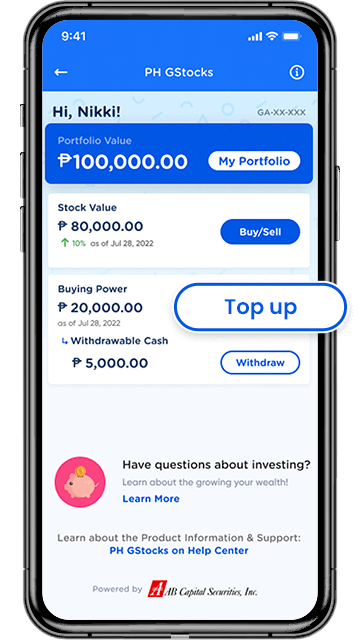 STEP 2
Fund your trade wallet
STEP 3
Buy shares from your preferred company
Grow your wealth more with GCash!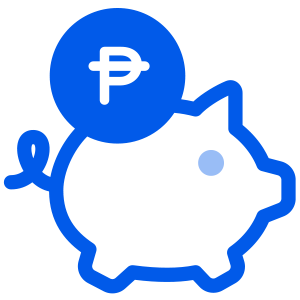 GSave
Manage your savings easily with up to 2.6% interest rate
LEARN MORE
GFunds
Grow your money through expertly-managed funds
LEARN MORE