Pay bills even while at home using GCash!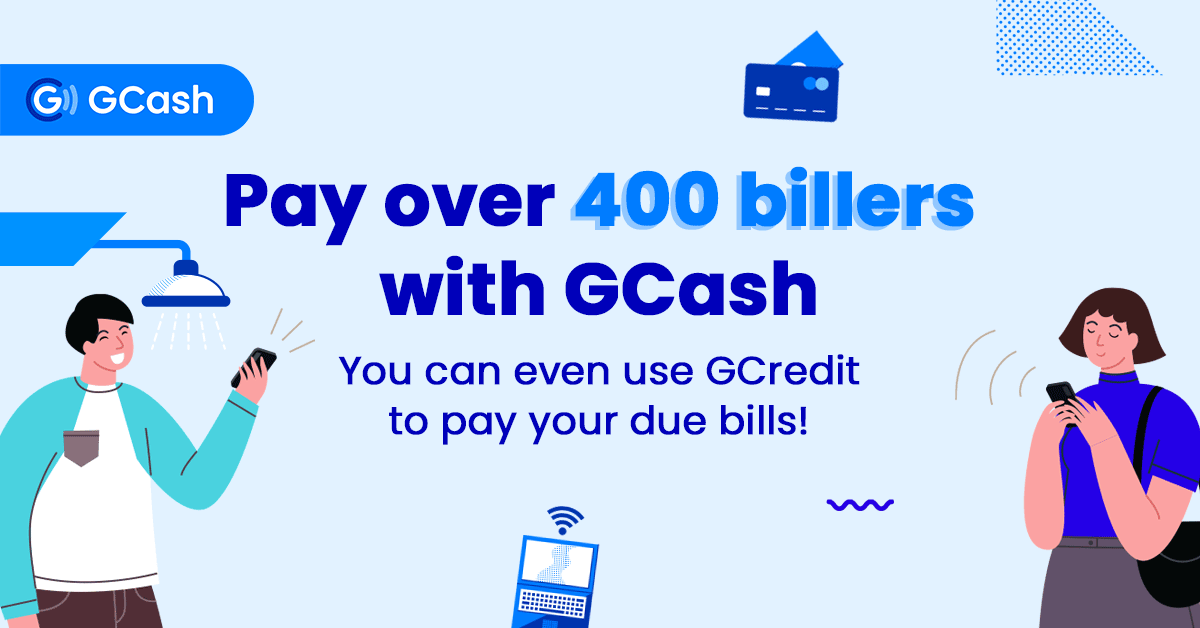 If you weren't surprised by the sudden escalation of lockdowns and quarantines this March, you're either a psychic, a doomsday prepper, or a genius who has tracked the Covid-19 situation from day one. The rest of us aren't so lucky. We're all stockpiling groceries, worrying about loved ones, and wondering how to pay bills and complete our errands, especially since we can't go out for our own safety.
Fortunately, the GCash App offers an alternative way to pay bills that is fast, secure, and can be done easily via smartphone – all while staying home. From utilities to government fees, you can choose to pay over 400 billers nationwide for little to no extra fees. Even better, you can use GCredit to pay your bills if you're already in your petsa de peligro week!
You can check out the full list of GCash billers at https://www.gcash.com/billers/, where you'll find additional details such as the length of payment processing, service fees (if there are any), and whether the biller accepts GCredit payment.
Here's a quick breakdown of the types of bills that you can pay with GCash.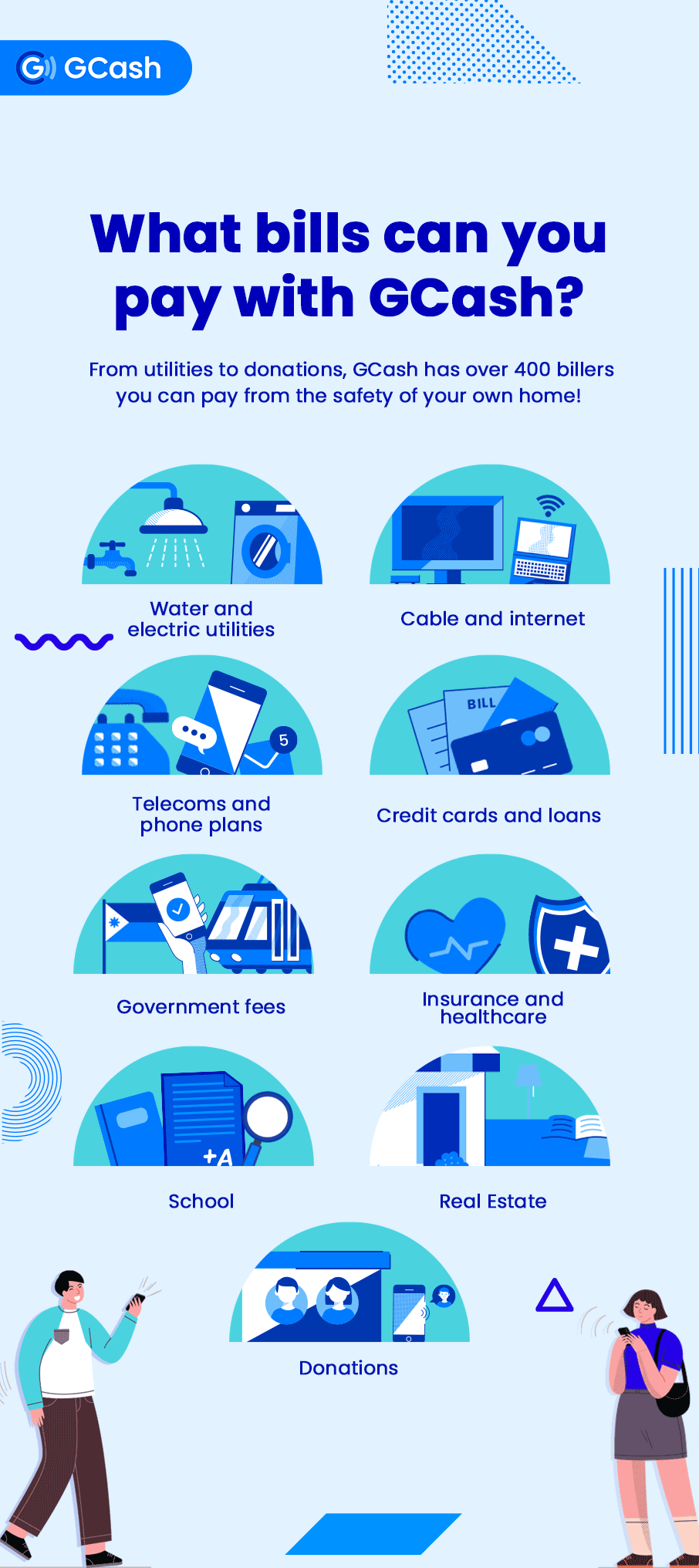 Donations
If you're done with your bills but feel like you can do more to help others during this tough time, start by giving funds to #FightCOVID19. You can do this by tapping Pay Bills on the GCash Dashboard > Others > FightCOVID19. All proceeds will help Covid-19 frontliners through our seven partner organizations such as Philippine Red Cross and PGH. Through GCash, you can also send funds to other organizations, including World Wildlife Fund, Bantay Bata, and ABS CBN Lingkod Kapamilya.
Water and electric utilities
Aside from Maynilad, Manila Water, and Meralco, water and electric billers across Luzon, Visayas and Mindanao are also accommodated.  Meralco Kuryente Load payments are processed in real time, while Manila Water and Meralco payments are processed on the same day unless posted at 8pm. All water and electricity billers accept GCredit, and most charge a maximum of P10 to no service charges at all for payments.
Cable and internet
During these trying times, it's important not to be cut off from your source of news and entertainment. Pay different cable and internet providers nationwide such as SkyCable, Cignal, and Converge ICT. These billers process payments at different times, so be sure to check out their posting times and plan your payments accordingly.
Telecoms
If you're burning through your data and phone credits too fast to ensure your family and friends are doing well, we feel you. Good thing our landlines and local mobile plan providers can also be paid with GCash! Choose from Globe Postpaid, Globe At Home, PLDT, Smart, and other metro or provincial providers.
Credit cards and loans
If you're anything like us, you've probably racked up additional debts since the quarantine period just to ensure you've bought sufficient supplies for your home and loved ones. Good thing GCash accepts credit card payments to major banks like BPI, BDO, Unionbank, Security Bank and more for no additional fees (although none of them accepts GCredit). Other rural banks and loan providers such as Home Credit and Cashalo can also be paid with GCash, for a minimal service fee of Php 0-15.
Government fees
In the midst of community quarantine, nothing is certain except taxes. GCash continues to accept payments for BIR, DFA, MMDA, Pag-IBIG, NBI, POEA and more. While the government has extended payment holidays and waived penalties for several taxes, it's still best practice to pay these sooner before the deadlines catch up to you.
Insurance and healthcare
Now more than ever, we have to take care of our health and keep up-to-date on our insurance and healthcare payments. Luckily, most of the healthcare and insurance providers on GCash can be paid with GCredit. Choose to pay providers such as AXA, Manulife, FWD, Pru Life UK, Sun Life, Medicard, and more!
Schools
Universities, colleges, and online schools were the first to shut down during the quarantine, leaving thousands of students unsure on how to pay their tuition fees. Check out if your school is included in GCash's list of billers: we have Adamson, ADMU, APEC Schools, ICCT, LSGH, and more.
Real Estate
GCash also processes association dues and other fees for several clubhouses and real estate developers. Billers include DMCI, Honeycomb, Citi Homes, Rockwell, and others.
Pay bills with GCash and stay on top of your due dates! Download the GCash App today, register, then tap Pay Bills on the GCash dashboard to start. It's the easiest way to pay your bills, while keeping safe and not breaking quarantine.