Secure your GCash account!
Secure your GCash account by protecting your MPIN and OTPs, and dealing only with our official accounts for your account concerns. Watch out for these common red flags you may encounter when someone is phishing your account.
Protect your GCash account at all times! Watch out for these red flags to avoid getting scammed.
RED FLAG #1
Twitter, Facebook, and Instagram DMs
(especially with wrong spelling and grammar!)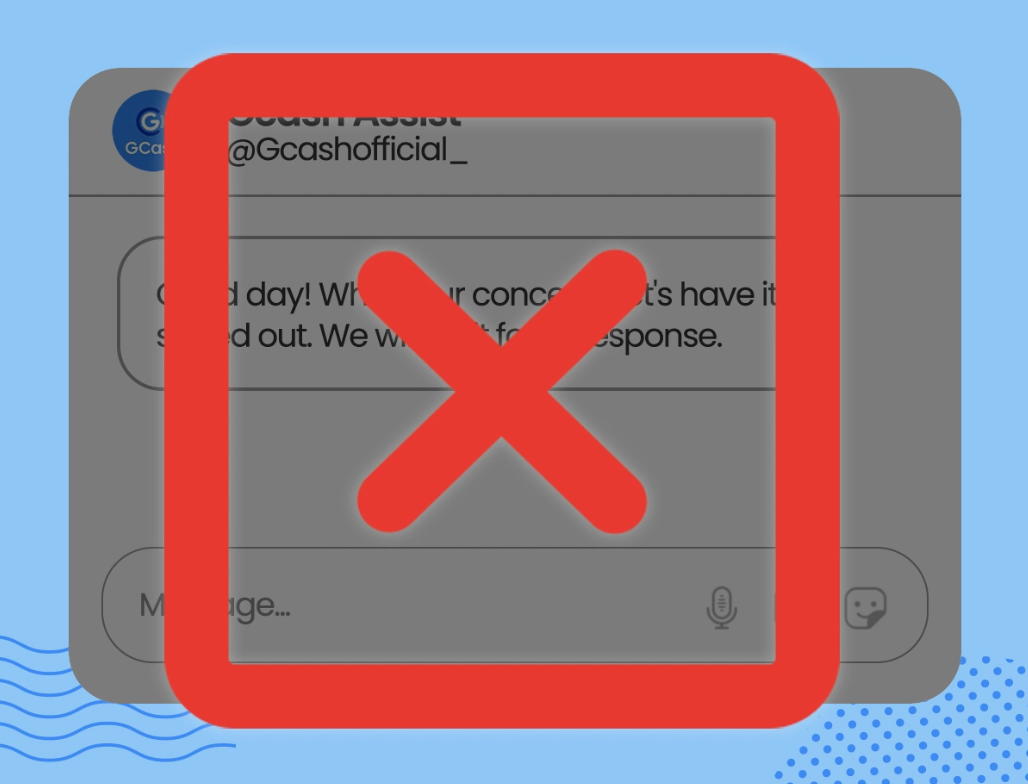 RED FLAG #2
Sender is not a GCash official account/email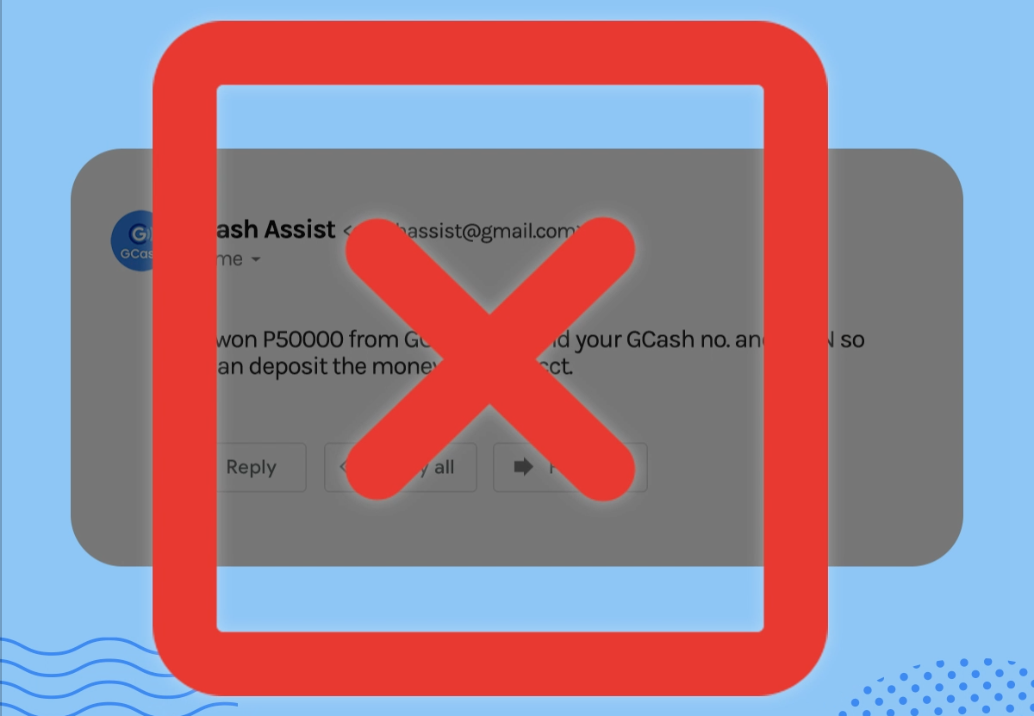 RED FLAG #3
MPIN and OTP requests
RED FLAG #4
Messages and emails with weird links