4 users who feel Safe with GCash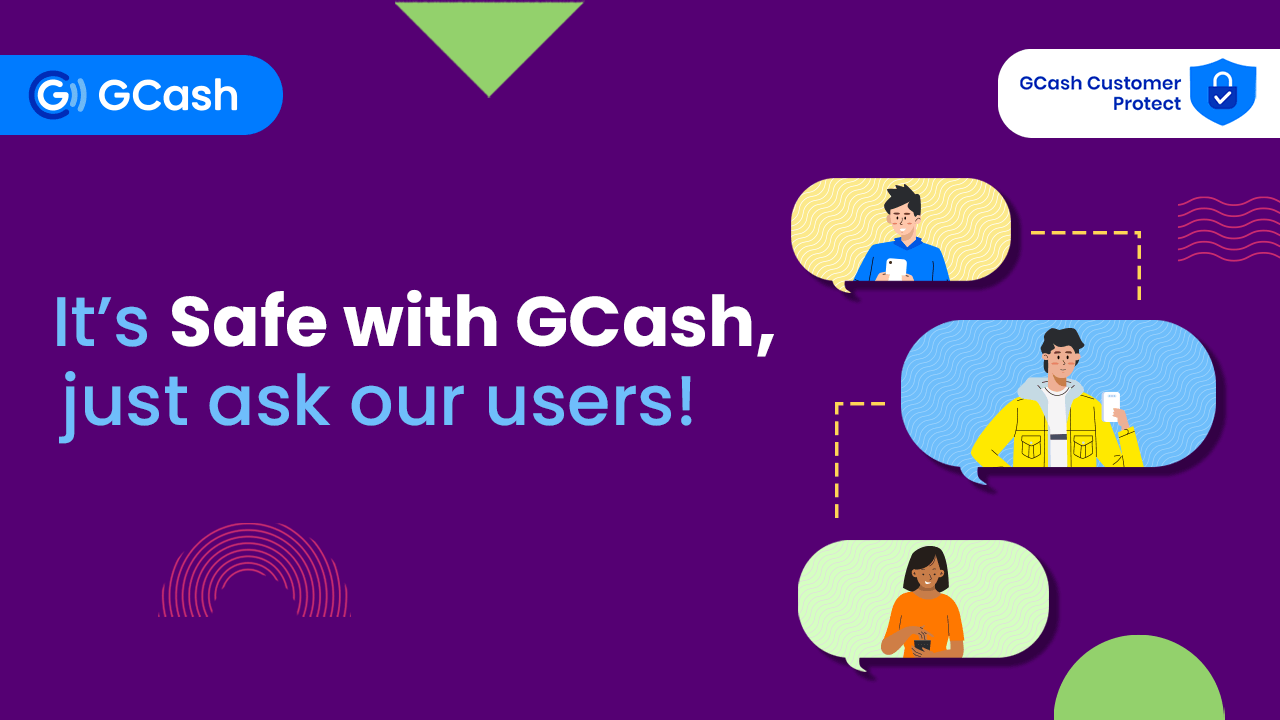 We keep you safe with GCash in many ways: we secure your account with MPINs, OTPs, regular security advisories, and more. We detect and prevent fraudulent activities, and we also prioritize the investigation of failed and unauthorized transactions.However, despite taking precautions, sometimes there are rare and unavoidable instances where users encounter technical issues — or worse, a security breach.
The good news is there's no need to panic! We have several security features designed to help you in these situations, such as our Help Center and our Customer Protect Program. The Help Center is a centralized hub of information where our users can search for answers to GCash FAQs, or submit a ticket for account concerns. Meanwhile, the Customer Protect Program protects users from being held liable for unauthorized account transactions that occurred despite the user safeguarding their personal info as well as they can. It also covers failed transfers and other unsuccessful transactions.
We can go on and on about how we're always working to help you and assure you that you're safe with GCash. But don't take our word for it — let our customers tell you all about it instead!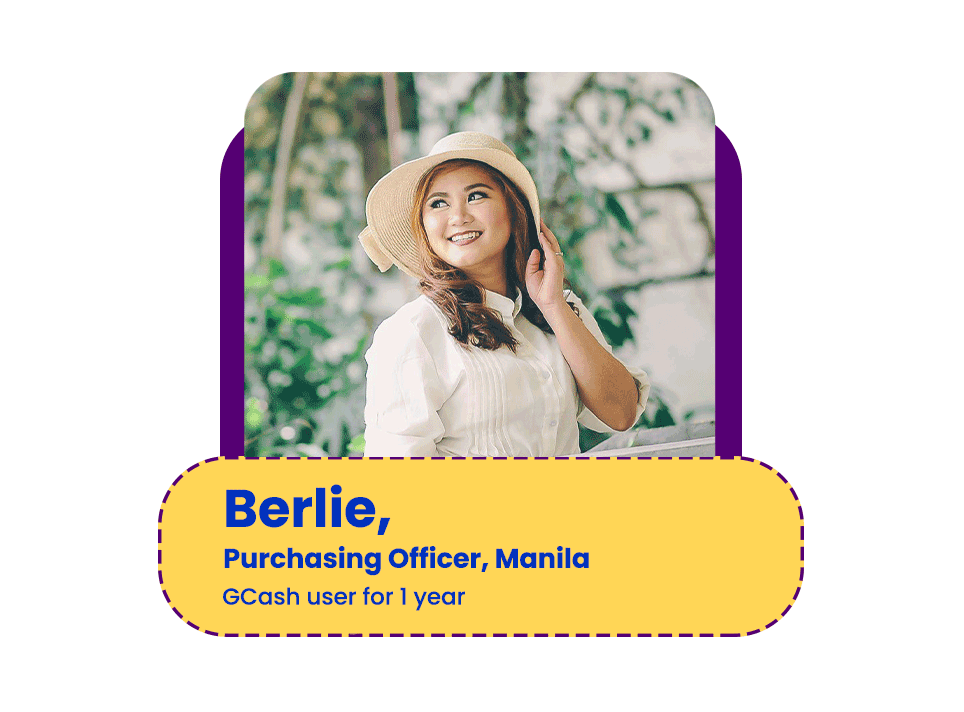 Berlie, Purchasing Officer, Manila
What account concern led you to GCash Help Center?
I failed three times doon sa pag-log in ko (on my GCash account) due to an internet issue, and then it was blocked for security purposes.
What did you do to report your issue?
May Help Center sa interface ng GCash App, so ni-click ko lang siya. Tapos merong 'Submit Ticket' doon, and then doon mo lang ifi-fill up yung questionnaires. And then may mag-e-email from customer service. Para siyang automatic email: 'this is your GCash ticket number regarding your issue'. Then i-instruct ka niya on what to do next. And then after following all the instructions, magfi-feedback sila after a few hours. And then ayun, magiging ok na siya.
Did the response make you feel Safe with GCash?

I think after twenty-four hours pa before ako maging successful again on logging in. It wasn't hard, it wasn't difficult to understand, kasi detailed naman yung instruction ng customer service. It's just that you have to wait for twenty-four hours. Pero, after using that, parang 'di na nakakatakot na magkamali ulit kasi you know what to do. Security-wise, ok lang sa'kin yung within twenty-four hours, kasi there has to be validation kung ikaw ba talaga yung user ng account. So I felt secured that nobody's using my account other than me.
Other than your experience with customer support, what else makes you feel Safe with GCash?
Yung Send Money, secure siya kasi may confirmation text kaagad na successful yung transaction to the specific person you're sending money to. Plus, kapag in-enter mo kasi yung contact number sa app, lalabas yung pangalan doon before ka mag-send. So sure ka na you are sending this money to the specific person that you want to send it to.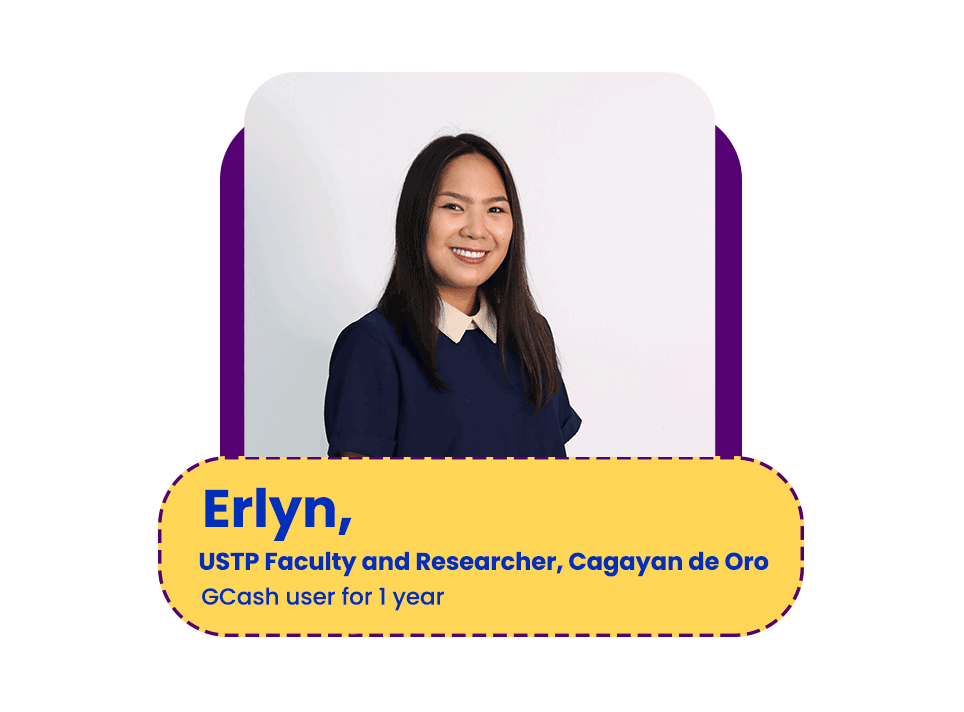 Erlyn, USTP Faculty and Researcher, Cagayan de Oro
What account concern led you to GCash Help Center?
Recently meron akong ticket na na-file due to an email receipt na hindi na-send sa akin. Dapat 'di ba pag na-complete ang transaction, mag-email sila na transaction is completed.
But ang ako rang na-receive is text. Kaso, kinahanglan kag official receipt (sa bank). Kailangan 'tong OR sa email, not the text nga na-receive lang sa GCash…Medyo inconvenient siya kay dili siya gina-honor sa bank or anything kay tungod kay text message lang.
Translated: But I only received a text confirmation, and I needed the official receipt (for the bank). I needed the OR as an email, not just as a text that I received from GCash…It's slightly inconvenient because the text message wasn't being honored at the bank.
What did you do to report your issue?
Nag-adto ko diretso sa GCash Service Center.
Translated: I went directly to GCash Service Center (help.gcash.com).
How did GCash resolve your concern?
Ila dayung gi-refer unfortunately dili nila ma-send ang email because real-time basis. What they can do is maghatag lang daw ug official validation. Unya gi-screenshot na lang namo then mao na lang dayun among gi-present sa bank as proof of payment…nasulod ang money ani nga bank. Ilang gi-validate.
Translated: They (Customer Service) told me that unfortunately, they couldn't send me an email because it had to be sent on a real-time basis. What they can do is offer an official validation. We took a screenshot (of the validation) and showed it to the bank as proof of payment…then the transaction was accepted at the bank, they validated it.
Did the response make you feel Safe with GCash?
Abrupt ilang response, so murag the day na nag-email ko same day nag-reply ang GCash Service Center. Na-close na dayun ang case the next day. Nice jud kaayo nga app kay dili ka nila pasagdan.
Translated: The response was abrupt, like GCash Service Center replied to me on the same day I sent an email. The case was already closed by the next day. The app is nice because they won't neglect you.
Rosh, business development, Manila
What account concern led you to GCash Help Center?
I was once asked to transfer funds to a certain GCash number because I purchased food to support a small food business. Unfortunately, the number the lady [owner] sent me was wrong. I sent quite an amount to that number and there's no way for me to retrieve it. There was no confirmation from her side din if she received it or not.
What did you do to report your issue?
I had to call and ask for support. The response was very quick. I haven't raised a service ticket, I haven't gone that far yet, and hopefully I won't have to do that in the future. But it was relatively easy to get that transaction sorted. Basically the lady just had to create a GCash account with that number, and the funds were there waiting for her.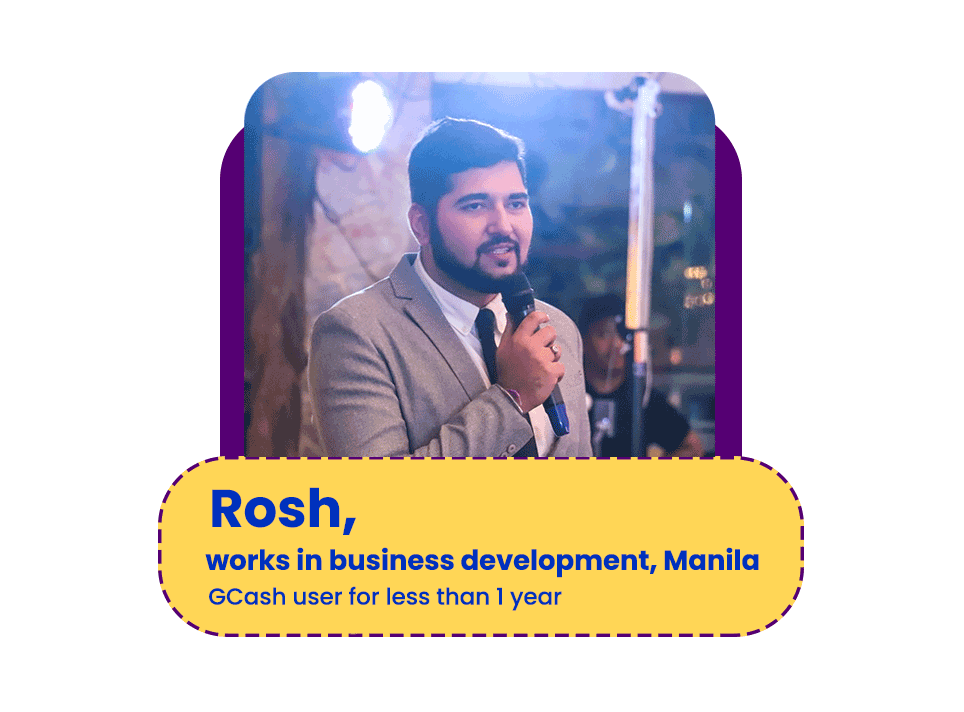 Has this changed your level of trust in GCash?
Because of that one major hurdle, it actually kind of raises more trust for the product and working with this kind of platform. Because I would assume if you did a similar mistake in a bank, then it's very hard to retrieve what has been sent. You really have to go through a long rigorous process and I'm assuming there would be a lot of paperwork as well. This one was paperless everything…it was so much more easier to handle.
Other than this experience, what makes you feel Safe with GCash?
I think in Jan or Feb I read the [GCash] FAQs, coz I had a lot of questions about it in mind. They were the same thing the FAQs were answering. It's very helpful, very customer-friendly, and personified as well. I'm sorry for the word, but it's dummy-proof as well…any age, from a millennial to someone older, will be able to join GCash and understand that the transactions are safe, and you can trust it.