Traditional (but cool) gifts for Chinese New Year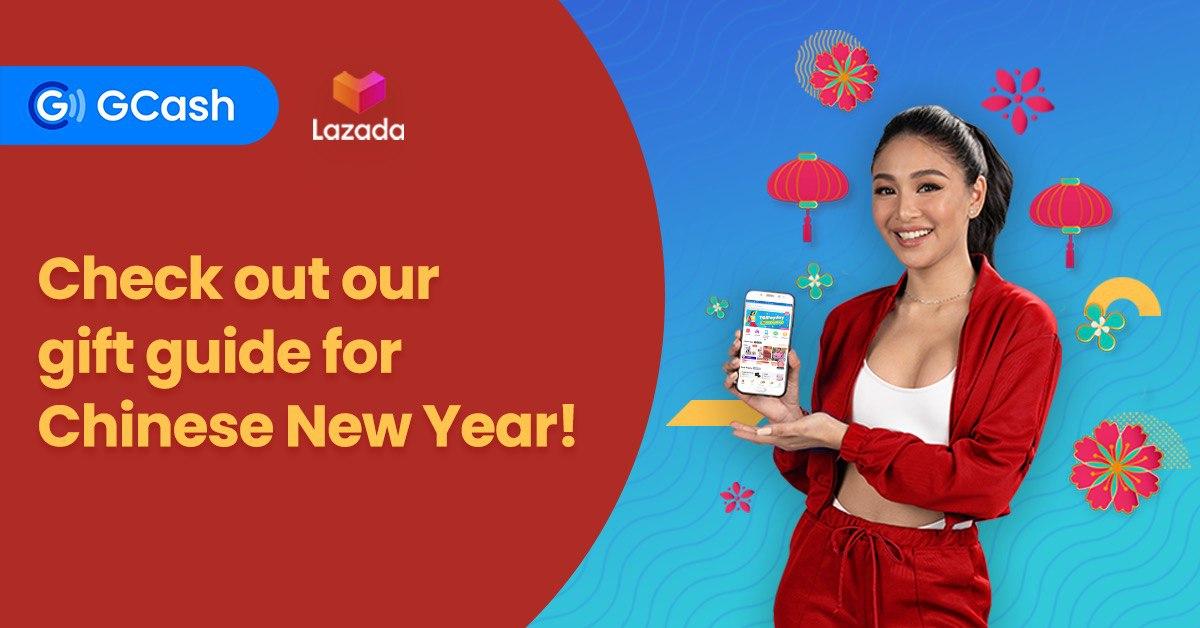 The Chinese New Year, or Spring Festival, starts this year on January 25. It is one of the world's most popular festivals, celebrated not just in Asia but even in Western countries with large Chinese communities. The festival carries four thousand years' worth of traditions; gift-giving is one of the most important.
Gifts are a way to pass on good luck and best wishes to your family and friends. However, remember that gifts, for the Chinese, are also bound by a ton of traditions. For starters, red, gold, and yellow items are ideal, while clocks and items in black and white are no-nos. So we made a list of fool-proof gifts that will surely please both Chinese and non-Chinese recipients this season — and they're available in Lazada for your convenience, too!
1. Ang Pao
Php 170 for 36 pieces
Ang Pao — lucky money enclosed in red envelopes — are the most recognizable gifts given during Chinese New Year. While it's often given to children, you can also give large sums to bosses, in-laws, and other people you hope to impress. Just remember to use crisp new bills, and always give and receive ang pao with two hands. A safe amount to give children would range from Php 50-200, while adults can be given amounts of Php 500 and above.
Php 100 and above on Polland Hopia, depending on size
Another festival staple, tikoy (nian gao) and mooncakes come in an assortment of flavors and designs — they're even shaped like koi fish! These are often eaten with family for tea or dessert, which makes them meaningful gifts as they bring families together.
3. Tea
The Chinese has a thriving tea culture that rivals the English, so tea is a welcome gift. Loose-leaf tea is preferred over teabags, and you can't go wrong with popular flavors like oolong, green tea, and pu-erh are good choices.
4. Alcohol
Alcohol has an important place in Chinese society: it is offered to ancestors and gods, drunk with in-laws during weddings, and given in small amounts to children during holidays to protect them from bad luck. Chinese white wine (baijiu) is ideal if you can find it, and celebratory drinks such as wine and champagne are also highly appreciated.

5. Seeds, nuts and sweets
A large part of Chinese New Year is spent eating with family. Nibbles such as seeds, nuts, fruits, and dried fruits not only go well with festival drinks– a lot of them are also imbued with good meaning. Nuts symbolize longevity; red dates bring prosperity, and chocolate, especially those wrapped as gold coins or bars, bring a sweet start to the new year. If you can't find these items, a fruit basket, especially one that includes oranges (lucky due to their bright color) is also a good gift. Just make sure they don't include pears, which brings bad luck.
6. Tea sets
Take tea to the next level with tea sets, another beloved gift especially for homeowners. This glass tea set for four complements modern kitchens and younger crowds, while this white ceramic and bamboo set is more likely to please older, more traditional titas. There's even a travel-sized, portable version for family and friends who just can't imagine life on vacation without tea.
7. Honey
Honey is expensive and hard to find in both China and the Philippines, which makes it a highly-prized item. Ensure that you are only giving honey that is guaranteed authentic by DTI, and wrap your honey bottles in bubble wrap to avoid spilling or breakage. 
8. Coffee
While tea is highly popular, coffee is a modern gift that is now increasingly well-received, especially if you're giving it to millennial friends. Pick a nice Arabica blend, which is mild on the palate and a safe choice, or a Barako roast for those who enjoy stronger coffee.

9. Pens
High-end pens are practical gifts to give to your boss or anyone else you know in a professional capacity. You can even go the extra mile by having the pens engraved with their names. Just don't give out pens with red ink — writing in red ink symbolizes severing ties.
10. Kitchenware
If you know the recipient enjoys cooking and dining, kitchenware would be a welcome gift (except knives, scissors, and other sharp objects, which implies that you want to sever your relationship with them). This cast iron pan, eco-friendly utensils set, and bar tools set are not only nice to look at; they're also highly useful.
11. Massagers
This is the gift where tradition and self-care meet. Gone are the days when only parents or seniors enjoy massagers — they've become a nice gift for everyone, especially for stressed-out millennials who work long office hours. Get this highly-rated massage gun if you have money to burn, or this massage pillow if you want to keep it affordable and low-key.
After shopping at Lazada, don't forget to pay for your purchases with GCash for a hassle-free checkout experience!
Lastly, here are more tips to apply before and after giving gifts:
Ensure that your gifts do not come in a set of four — this is a very unlucky number for the Chinese.

Wrap your gifts. A nicely-wrapped gift gives the impression that you respect the gift's recipient.

If you are including a greeting card, do not use red ink.

Always offer your gifts with both hands.

Expect a polite refusal the first time you offer gifts. This is done so the recipient does not appear greedy. Offer the gift again, unless the recipient strongly and repeatedly refuses to accept.

Do not open gifts in front of each other. It saves people from embarrassment if the gifts exchanged are not of equal value.